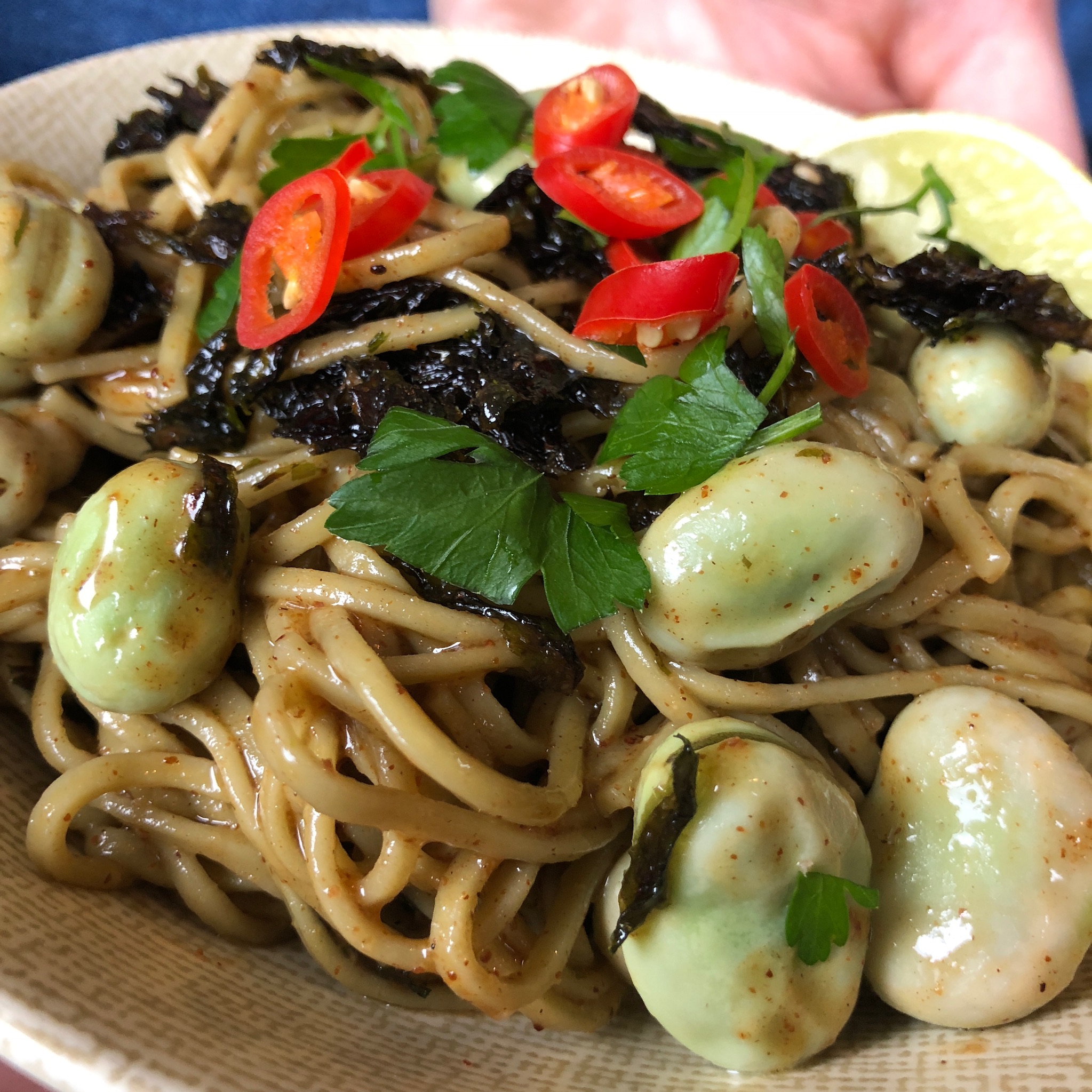 Noodles with Nut Butter Dressing
When you're at the bottom of the nut butter jar, there's only one more thing to do. Make sauce of course! Add your favourite oil into the bottom of your jar and use a fork to mix it like a creamy mayo. Lucky you if it's a Miso Butter jar. Blanched beans with nori or nuts and seeds give this basic salad some oomph. Whatever herbs you're growing on your window sill or in your garden will all work well here. Enjoy with a hot cup of green tea for a quick and hearty meal.
Directions
Lightly blanch your beans or peas in salted water and drain well. Drain your cooked noodles into a colander or sieve. Pour your oil of choice into your nut butter jar, add 1/2 teaspoon salt if you're NOT using Miso Almond Butter, then use a fork to mix together and transform it into a creamy mayo. Douse your noodles and beans with the dressing and mix together well. Dish them up into your favourite noodle bowl, add your nori, seeds, fresh herbs and perhaps a finely sliced fresh chilli on the top.